Inquiry
You can inquire about Customers Mail Cloud.
---
Inputting the Contents of Inquiry
Input the contents of the inquiry.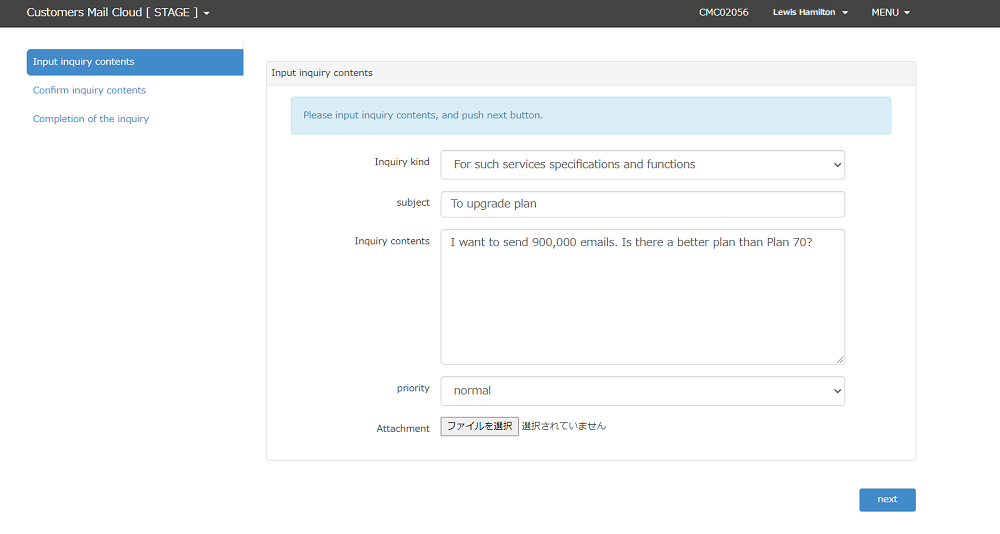 Item
Mandatory
Explanation
Category of Inquiry
Yes
Please select the category that suits your inquiry. Categoryies are as below
- For Servis Specification, Functions
- For Service Plan Change
- For Customer's Information Change
- For Payment
- For Service Cancellation
- Others
Subject
Yes
Please describe the outline of your inquiry.
Contents of the Inquiry
Yes
Please describe the contents of your inquiry
Priority
Yes
Please select the priority of your inquiry.You can choose between low, normal, high, and urgent.
Attachment
No
If there is any attachment regarding to inquiry,please upload from here.
Click the "next" button.
---
Checking the Contents of Inquiry
The contents of the inquiry you inputted will be displayed.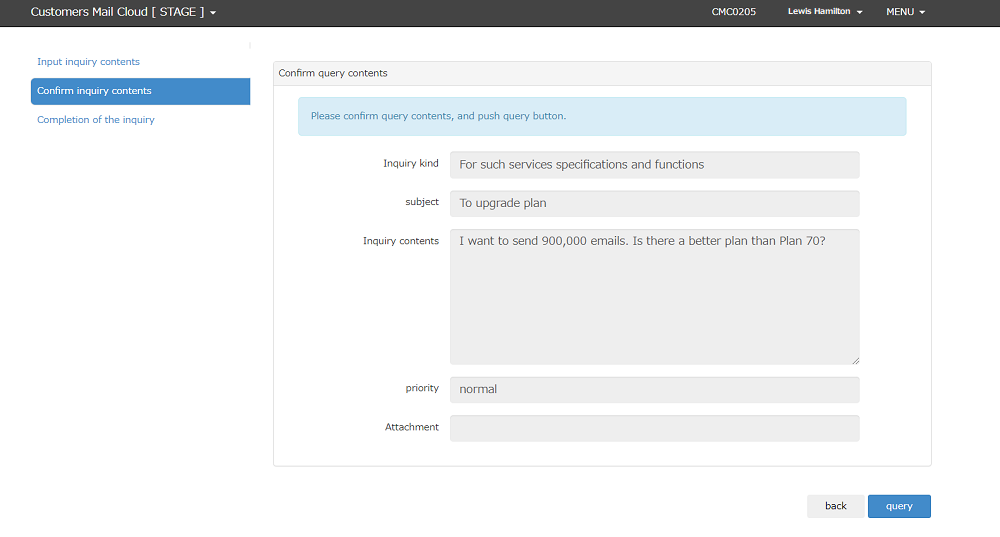 If you want to send inquiry about this content click the "inquiry" button. If you want to reinput the content click the "back" button.
---
Completion of Acceptance the Inquiry Contents
If you see this screen that means your inquiry has been sent to us. We will contact you once we finish checking the contents of your inquiry.Please wait.